Branding and Design agency Blue Marlinhas designed the identity and design for a new handy portable ashtray. 
The product is part of a national "ButtsOut" Campaign organised by CSR Solutions, a bath based CSR consultancy aimed at reducing the amount of cigarette butts thrown on to streets.
As reported on Design Weekthe pocket-size ashtray, are to be available from Londis and Budgens from next week priced at 99p.  The design aims to combine the serious environmental purpose of the product with playful form of the object itself.
Do you have an opinion on a brand? Email Olivia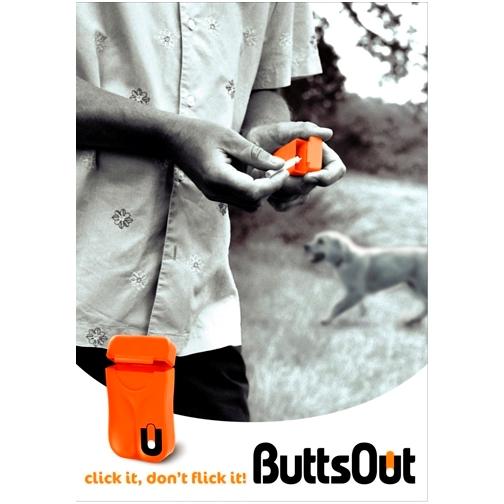 By Olivia Taylor