In Paris, going to work is a nice experience. Most days start with a leisurely walk to the nearest boulangerie where you get the chance to choose from an exciting array of pastries.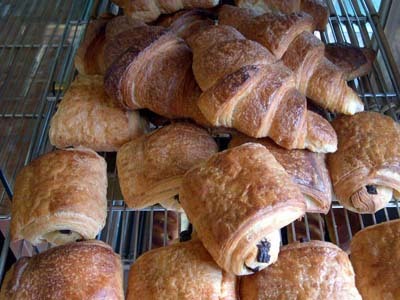 Most people generally stick to the classic croissant or pain au chocolat. After collecting your pastry it's time to head to the nearest Metro station. As with most cities, taking the Metro in the summer is not the most pleasant of experiences, however things are always a bit more exciting in Paris because you never know what is going to happen during your short journey to the office. On a very regular basis, various activities take place on often crammed carriages, this can involve anything from a small group of musicians playing the accordion and singing whilst someone else walks up and down the train trying to find donations or else general randoms boarding the train to preach about something or other!
In the morning, all the streets of Paris are very active, with lots of big lorries collecting the rubbish or delivering various products to local restaurants and bars. Another big activity is spraying the streets in the morning in order to make them spotless – this can be a tiny bit annoying if you happen to meet one of these spray machines whilst wearing a skirt in a very narrow street – but hey it's summer so it can be quite refreshing.
Once out of the Metro I arrive at my final destination: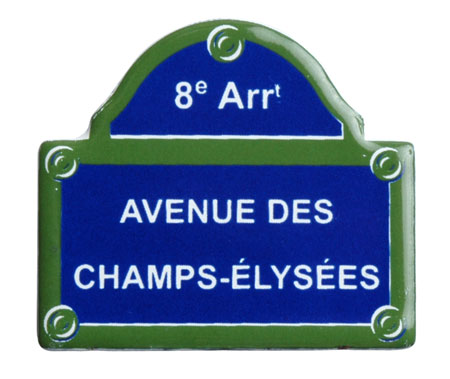 Once in my building I take the lift - I love getting in the lift in the morning. First, French men will always insist that women board the lift before them, when entering the lift everyone always says bonjour and when leaving the lift everyone will always wish each other a bon journée. I find this quite pleasant and refreshing - so often back in London I found myself and others nervously trying to avoid eye contact....
When I finally get to my office after dropping all my things I go and fetch a nice strong café and then return to my desk to enjoy it with my croissant!!!
Claire McMenamin (Hanson Search Paris)